Congés annuels du 7 au 22 août. Les commandes passées du 29 juillet au 6 août seront traitées suivant notre stock disponible.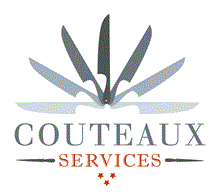 Kitchen, butchers knives, outdoor knives, sharpening material: selection of the best series
The best kitchen, butchers and outdoor knives
Actually not available - delivery delay on request
Minimum purchase quantity
The minimum purchase quantity is not reached
Kitchen knives
Japanese knives
Butchers knives
Hunters knives, Fix blades, Bowies
SHARPENING, GRINDING
PARTNERS
the alternative for a sharpening steel
Product Details
With Dick's Rapid Steel Action, sharp like a sharpening steel, but with greater ease!
Sharpens the knives with dull blades, just pass the knife between the rods by applying a slight pressure.
Sharpening rods with high density special coating
Including stand
Manual sharpeners