Congés annuels du 7 au 22 août. Les commandes passées du 29 juillet au 6 août seront traitées suivant notre stock disponible.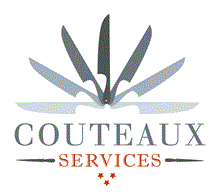 Kitchen, butchers knives, outdoor knives, sharpening material: selection of the best series
The best kitchen, butchers and outdoor knives
Actually not available - delivery delay on request
Minimum purchase quantity
The minimum purchase quantity is not reached
Kitchen knives
Japanese knives
Butchers knives
Hunters knives, Fix blades, Bowies
SHARPENING, GRINDING
PARTNERS
8140312H
Product Details
Dick Premier Nature steak knife
Fully forged full Tang, with rivets, perfectly balanced.
Blade 12 cm X50CrMoV15 stainless steel.
African Rosewood handle. 
Made in Germany
Steak knives