Congés annuels du 7 au 22 août. Les commandes passées du 29 juillet au 6 août seront traitées suivant notre stock disponible.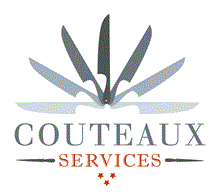 Kitchen, butchers knives, outdoor knives, sharpening material: selection of the best series
The best kitchen, butchers and outdoor knives
Actually not available - delivery delay on request
Minimum purchase quantity
The minimum purchase quantity is not reached
Kitchen knives
Japanese knives
Butchers knives
Hunters knives, Fix blades, Bowies
SHARPENING, GRINDING
PARTNERS
MAL8116100 Dick
Product Details
Magnetic case with 6 knives from the Dick Premier Plus and Superior series
Containing :
 1 utility knife Dick Superior, 10"
 1 fork Dick Premier Plus, 7"
 1 Chef'knife Dick Premier Plus, 8"1/2
 1 fillet knife Dick Premier Plus, flexible, 7"
 1 boning knife, Dick Superior 5"
 1 vegetable, paring knife, Dick Superior, 4"
 Dims : 43 x 32 x 6 cm
FURNISHED Chef's sets, cases and roll bags