Congés annuels du 7 au 22 août. Les commandes passées du 29 juillet au 6 août seront traitées suivant notre stock disponible.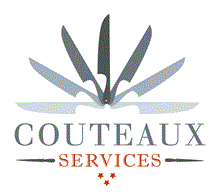 Kitchen, butchers knives, outdoor knives, sharpening material: selection of the best series
The best kitchen, butchers and outdoor knives
Actually not available - delivery delay on request
Minimum purchase quantity
The minimum purchase quantity is not reached
Kitchen knives
Japanese knives
Butchers knives
Hunters knives, Fix blades, Bowies
SHARPENING, GRINDING
PARTNERS
ACP2410 HACCP NSF
Product Details
High usable and lasting NITRUM® stainless steel (exclusive by Arcos).
The handle used in this series is a REVOLUTIONARY ERGONOMIC design using a core of polypropylene (PP) in the heart of the handle and soft rubber coating on the outside.
Blade lenght : 8"
COLOUR IDENTIFICATION SYSTEM (HACCP):
Each knife can be identified for cutting a specific food, using a system of coloured polypropylene indicators located on the handle. Thereby promoting better hygiene and health for the consumer.

HACCP : 

- Red : Carne
- Braun : Cooked Food
- Yellow : Poultry
- Blue : Fish
- Green : Vegetables
- Withe :  Pastries 
Butcher's knives Arcos Colour Prof