Congés annuels du 7 au 22 août. Les commandes passées du 29 juillet au 6 août seront traitées suivant notre stock disponible.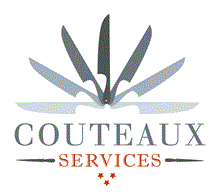 Kitchen, butchers knives, outdoor knives, sharpening material: selection of the best series
The best kitchen, butchers and outdoor knives
Actually not available - delivery delay on request
Minimum purchase quantity
The minimum purchase quantity is not reached
Kitchen knives
Japanese knives
Butchers knives
Hunters knives, Fix blades, Bowies
SHARPENING, GRINDING
PARTNERS
Tottoo Collection
Product Details
DEEJO Fish from Tottoo Collection 
Ultra light Knife out of stainless steel 420 with a decorated blade with a fine laser engraving.
Blade with standard notch of security "liner lock".
Belt clip.
Sleeve plate from Juniper wood.
Dimensions:
Length open 20.5 cm
Length closed 11 cm
Blade 9.5 cm
Weight 37 g
 
Ultra light folding knives Deejo