Congés annuels du 7 au 22 août. Les commandes passées du 29 juillet au 6 août seront traitées suivant notre stock disponible.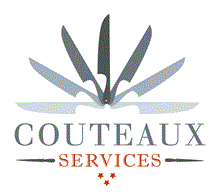 Kitchen, butchers knives, outdoor knives, sharpening material: selection of the best series
The best kitchen, butchers and outdoor knives
Actually not available - delivery delay on request
Minimum purchase quantity
The minimum purchase quantity is not reached
Kitchen knives
Japanese knives
Butchers knives
Hunters knives, Fix blades, Bowies
SHARPENING, GRINDING
PARTNERS
PAD87
Choice of colour :
601 BLUEPAD87601 BLEU
202 REDPAD87202 ROUGE
501 GREENPAD87501 VERT
102 WHITEPAD87102 BLANC
Product Details
Smooth cutting board Fisher Bargoin.
 Equipped with 6 feet for better grip, thickness 2 cm, weight 2.7 Kg
Select the desired color