Congés annuels du 7 au 22 août. Les commandes passées du 29 juillet au 6 août seront traitées suivant notre stock disponible.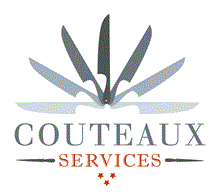 Kitchen, butchers knives, outdoor knives, sharpening material: selection of the best series
The best kitchen, butchers and outdoor knives
Actually not available - delivery delay on request
Minimum purchase quantity
The minimum purchase quantity is not reached
Kitchen knives
Japanese knives
Butchers knives
Hunters knives, Fix blades, Bowies
SHARPENING, GRINDING
PARTNERS
VKB39042 thyphoon
Product Details
Biscuit box, round metal cake box - vintage blue.
They are equipped with a hermetic silicone seal that allows you to keep and preserve all your cookies for longer.
Made from high quality steel with finished coating.
With an excellent capacity of 4.3 litres these boxes measure: height : 13.5 x diameter : 24.5 cm
Part of the famous Typhoon vintage kitchen range offering a touch of nostalgia.
Dimensions : 
diameter 25 cm
 height 12 cm
Pastry accessories