Congés annuels du 7 au 22 août. Les commandes passées du 29 juillet au 6 août seront traitées suivant notre stock disponible.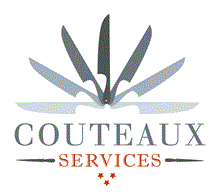 Kitchen, butchers knives, outdoor knives, sharpening material: selection of the best series
The best kitchen, butchers and outdoor knives
Actually not available - delivery delay on request
Minimum purchase quantity
The minimum purchase quantity is not reached
Kitchen knives
Japanese knives
Butchers knives
Hunters knives, Fix blades, Bowies
SHARPENING, GRINDING
PARTNERS
CJH233511
Product Details
This visually striking knife, very extravagant, could easily be called "eye candy." 
The 420 stainless steel blade features a rainbow finish, and a wavy pattern for added style.
The rainbow handle features an attractive scroll pattern, and contrasts nicely with the mother-ofpearl inlays. 
Includes pocket clip. Liner lock system
Blade length: 3 3/8" 
Overall length: 7 3/4"  
Weight: 5.1 oz
 
Herbertz folding knives