Congés annuels du 7 au 22 août. Les commandes passées du 29 juillet au 6 août seront traitées suivant notre stock disponible.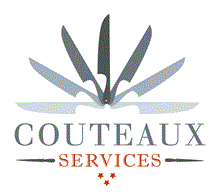 Kitchen, butchers knives, outdoor knives, sharpening material: selection of the best series
The best kitchen, butchers and outdoor knives
Actually not available - delivery delay on request
Minimum purchase quantity
The minimum purchase quantity is not reached
Kitchen knives
Japanese knives
Butchers knives
Hunters knives, Fix blades, Bowies
SHARPENING, GRINDING
PARTNERS
Titanium coating
Product Details
Robust multifunctional tool with titanium coating and wood look.
no less than 11 functions 
includes black carrying pouch with belt loop
Sleeve length: 10,2 cm 
Length of open knife: 16,2 cm
Blade length: 7.3 cm
Weight: 296 g  
Tools include : 
- A pair of pliers with a tapered beak
  with cable cutter.
- A knife blade
- A wood saw with liner-lock
- A screwdriver
- Bottle opener
- A file
- A can opener
- A punch
- A carnation
- A Phillips screwdriver
Made in Solingen.
Herbertz folding knives