Congés annuels du 7 au 22 août. Les commandes passées du 29 juillet au 6 août seront traitées suivant notre stock disponible.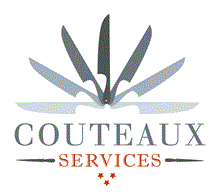 Kitchen, butchers knives, outdoor knives, sharpening material: selection of the best series
The best kitchen, butchers and outdoor knives
Actually not available - delivery delay on request
Minimum purchase quantity
The minimum purchase quantity is not reached
Kitchen knives
Japanese knives
Butchers knives
Hunters knives, Fix blades, Bowies
SHARPENING, GRINDING
PARTNERS
FALK-NL3
Product Details
Model NL3 Njord is a strong, well-balance knife that is a joy to handle.
It is hard to find a more attractive all-round knife, and its strength of course lies in the laminated VG10 steel.
Njord was the god of fertility in the Norse sagas and belonged to the Vanir clan. He was also the god of sailors and fishermen, and the ruler of coasts and beaches.
Total length: 268 mm (15.15")
Blade length: 150 mm (5,9")
Blade thickness: 6 mm (0.24")
Weight (knife): 280 g (0.62 lbs)
Steel: Lam.VG10
Edge hardness: 59 HRC
Butt cap: Alumina
Guard:     Stainless, specially anchored
Sheath: Brown leather
Fallkniven knives