Congés annuels du 7 au 22 août. Les commandes passées du 29 juillet au 6 août seront traitées suivant notre stock disponible.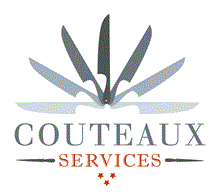 Kitchen, butchers knives, outdoor knives, sharpening material: selection of the best series
The best kitchen, butchers and outdoor knives
Actually not available - delivery delay on request
Minimum purchase quantity
The minimum purchase quantity is not reached
Kitchen knives
Japanese knives
Butchers knives
Hunters knives, Fix blades, Bowies
SHARPENING, GRINDING
PARTNERS
NIE-GCDUO Nieto
Product Details
High quality stainless steel 440C, Handle of ABS and Zamak

Blade lenght: 11 and 22 cm 
Total lenght: 20,5 and 35 cm 
Weight: 140 and 380 gr 
Include leather sheath black. 
Hunting knives Nieto