Congés annuels du 7 au 22 août. Les commandes passées du 29 juillet au 6 août seront traitées suivant notre stock disponible.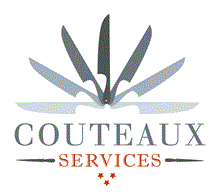 Kitchen, butchers knives, outdoor knives, sharpening material: selection of the best series
The best kitchen, butchers and outdoor knives
Actually not available - delivery delay on request
Minimum purchase quantity
The minimum purchase quantity is not reached
Kitchen knives
Japanese knives
Butchers knives
Hunters knives, Fix blades, Bowies
SHARPENING, GRINDING
PARTNERS
CSV16795 Victorinox
Product Details
With the Victorinox SwissChamp, top model amoung the "Officer's knives", you'll be right before every situation, thanks its combination of 33 high quality tools. 

Knife with 33 functions (21 parts) out of stainless steel. Length of the handle 91mm, red.
large blade 
small blade 
mini-screwdriver 
corkscrew 
can opener with
-small screwdriver
cap lifter with
-screwdriver
-wire stripper
reamer, punch 
key ring 
tweezers 
toothpick 
scissors 
multi-purpose hook (parcel carrier) 
fish scaler with
-hook disgorger
-ruler (cm + inches)
nailfile with
-metal file
-nail cleaner
-metal saw
screwdriver 2.5mm 
chisel 
pliers with
-wire crimping tool
-wire cutters
Phillips screwdriver 
magnifying lens 
pressurized ballpoint pen 
pin stainless 
sewing eye 

 
Victorinox Swiss knives