Congés annuels du 7 au 22 août. Les commandes passées du 29 juillet au 6 août seront traitées suivant notre stock disponible.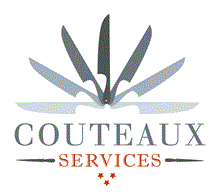 Kitchen, butchers knives, outdoor knives, sharpening material: selection of the best series
The best kitchen, butchers and outdoor knives
Actually not available - delivery delay on request
Minimum purchase quantity
The minimum purchase quantity is not reached
Kitchen knives
Japanese knives
Butchers knives
Hunters knives, Fix blades, Bowies
SHARPENING, GRINDING
PARTNERS
FUS7650330 Dick
Product Details
DICK MULTIRON, the all-rounder in the range of sharpening steels: containing a fine and standard cut. Friedr. Dick, the world market leader of sharpening steels, is adding another product to their existing wide range.

The soft sapphire cut secures a smooth sharpening. Additional pressure and slight depressions produce a higher abrasion on the knife blade without roughening the edge. The fine and regular cuts of the steel ensure an unchanging grinding result. The oval steel provides an enhanced contact surface for the edge and makes work fast, easy and efficient.
30 cm - 11"3/4

 
Sharpening steels