Congés annuels du 7 au 22 août. Les commandes passées du 29 juillet au 6 août seront traitées suivant notre stock disponible.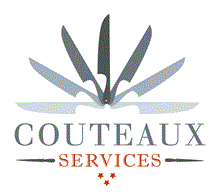 Kitchen, butchers knives, outdoor knives, sharpening material: selection of the best series
The best kitchen, butchers and outdoor knives
Actually not available - delivery delay on request
Minimum purchase quantity
The minimum purchase quantity is not reached
Kitchen knives
Japanese knives
Butchers knives
Hunters knives, Fix blades, Bowies
SHARPENING, GRINDING
PARTNERS
AI57004 Dick
Product Details
The small Dick RS-75 knife sharpening machine for  all catering outlets, shops and restaurants.

Effective sharpening with minimal knife wear
- Fast, safe, effective
- Easy to use
- Resistant diamond grinding wheels with low and optimal speed.
The best grinding angle is already fixed at factory.
By simply dragging through the grinding wheels, tools are already sharped after a few seconds.
Sharp cutting edge with long service life.
Technical data:
Depth: 230 mm
Width: 160 mm
Height: 160 mm
Weight: 5.1 kg
Dick knife sharpeners RS-75 and RS-150 Duo