Congés annuels du 7 au 22 août. Les commandes passées du 29 juillet au 6 août seront traitées suivant notre stock disponible.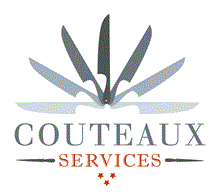 Kitchen, butchers knives, outdoor knives, sharpening material: selection of the best series
The best kitchen, butchers and outdoor knives
Actually not available - delivery delay on request
Minimum purchase quantity
The minimum purchase quantity is not reached
Kitchen knives
Japanese knives
Butchers knives
Hunters knives, Fix blades, Bowies
SHARPENING, GRINDING
PARTNERS
J3C8255300 Dick 8 2553 00
Product Details
Set of 3 butchers knives Dick Ergogrip, blue handles :
1 Narrow Boner 5"
1 Sticking knife 6 3/4"
1 Butcher knife 8"
Butchers knives Dick Ergogrip