Congés annuels du 7 au 22 août. Les commandes passées du 29 juillet au 6 août seront traitées suivant notre stock disponible.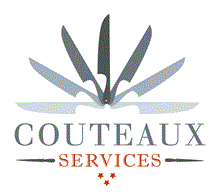 Kitchen, butchers knives, outdoor knives, sharpening material: selection of the best series
The best kitchen, butchers and outdoor knives
Actually not available - delivery delay on request
Minimum purchase quantity
The minimum purchase quantity is not reached
Kitchen knives
Japanese knives
Butchers knives
Hunters knives, Fix blades, Bowies
SHARPENING, GRINDING
PARTNERS
NIE196-N Blade 16 cm - Micarta handle
Product Details
Sturdy Nieto Warfare hunting or outdood knife with fixed black blade
AN.58 stainless steel blade (hardness 58-59 Rockwell) in drop point, notched blade top, gagging area, holes for stake
handle in micarta and red liserets, very good ergonomics at the level of the index finger, the thumb does not ripple because it is blocked by the top of the blade. A strap at the back of the handle
Black leather case of very good quality and reinforced with red lining with belt loop and Nieto logo inlaid, strap at the end of the case for attachment to the leg delivered with a firelighter.
Carrying the case horizontally or vertically.

Features
Total length 29.5 cm,
blade length 16 cm
blade width 3.2 cm
weight of the knife alone: 380 gr
case weight 220 gr
Made in Spain
 
Hunting knives Nieto