Congés annuels du 7 au 22 août. Les commandes passées du 29 juillet au 6 août seront traitées suivant notre stock disponible.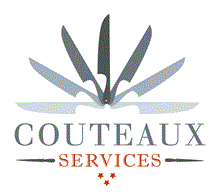 Kitchen, butchers knives, outdoor knives, sharpening material: selection of the best series
The best kitchen, butchers and outdoor knives
Actually not available - delivery delay on request
Minimum purchase quantity
The minimum purchase quantity is not reached
Kitchen knives
Japanese knives
Butchers knives
Hunters knives, Fix blades, Bowies
SHARPENING, GRINDING
PARTNERS
MUE-KUDU
Product Details
Muela Kudu hunting knife limited edition of 1000 pieces. 
Handle : with grips combined grenadilla wood and wood Madagascar. 
Blade: Sandvik stainless steel blade 14c28n.
Included a genuine leather sheath African antelope and muela presentation box with serial number and certificate of authenticity.

Blade lenght : 10 cm
Overall lenght : 22 cm
Weight : 220 g
Hunters knives Muela